This is a notice on change of our address.

Working Holiday Info Center MOFA now moved to a new location.

[Old Address ]
#605 Doryeom Building, 37 Saemunan-ro 5-Gil, Jongno-gu, Seoul, Korea
Zip Code : 03173

[New Address]
#1101 MastersTower, 331 Dongmak-ro, Mapo-gu, Seoul, Republic of Korea
Zip Code: 04156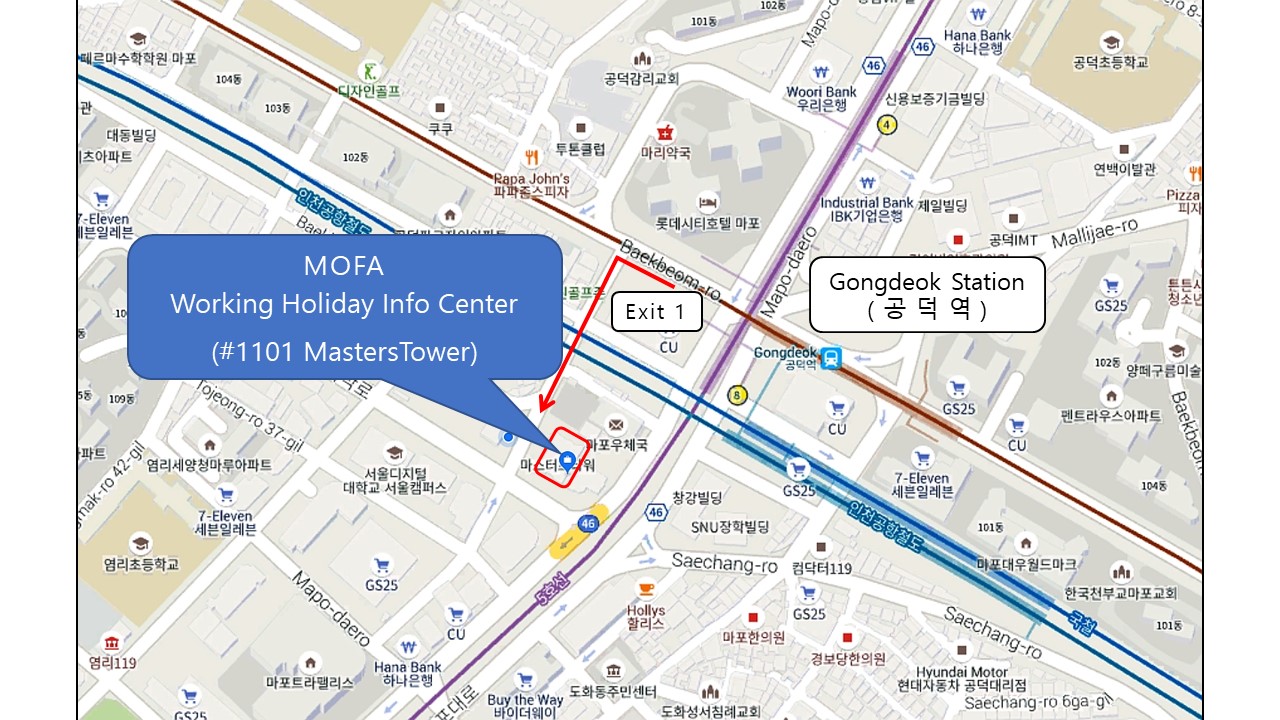 We hope you wouldn't be confused with the change of our location when visiting our center.
Thank you.