(Notice) Traditional Market Tour and Korean Cooking Class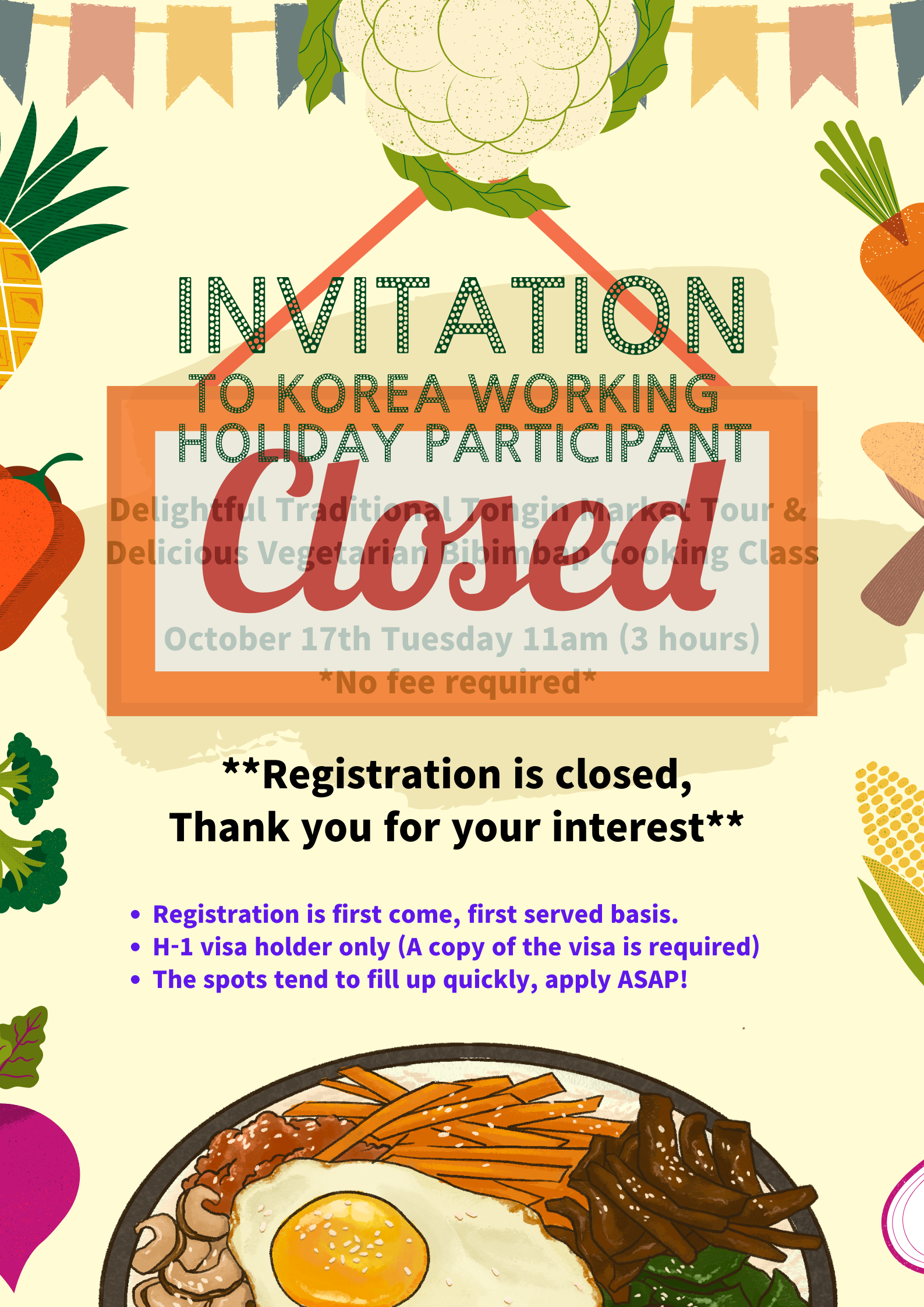 Working Holiday Info Center of Overseas Koreans Agency invites Korea Working Holiday participants to a Cultural event to provide various experiences during their stay in Korea.
This Autumn, we will tour around the Traditional market (Tongin Market near Gyeongbokgung station) and participate in Korean Cooking Class (Vegetarian Bibimbap).
Registration is first come first served basis.
We will visit Tongin Market first for the traditional market tour and then participate Korean food cooking class to learn more about Korean culture.
[Invitation for Korea Working Holiday Participants]
-October 17th Tuesday 11 am
-All FEE INCLUSIVE (Free of charge)
-RSVP&questions: Registration is closed.
(first-come-first-served basis)
* The program is subject to change on short notice.
* you must be a Working Holiday(H1) visa holder *
Traditional Market Tour and Korean Cooking Class